The only site on the internet dedicated to Vintage Star Wars Trilogo action figures, vehicles and playsets!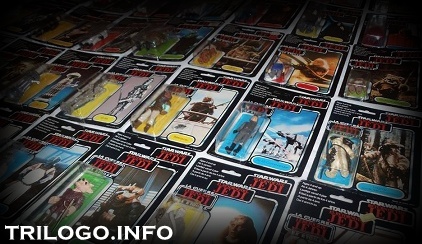 I decided to put the site back up again without adding much style because I need time and the necessary calmness to work over the style completely. For now you have a simple responsive design for all your media, desktop, tablet and smartphone.
A major restyling qua style is in the works as you read this.
Cheers, Holger
Trilogo.info tells the story of Vintage Star Wars Toys released in Europe on a certain type of packaging known to collectors the world over as "Trilogo".
Not only can you learn the history behind the Trilogo design and the involvement of all of the different companies within Europe that distributed the toys, you will also have completely free access to:
Detailed Guides 
Picture Galleries
Informative Features
Collector Interviews
Trilogo.info was officially launched in March 2011 with one simple aim, to be the best and most comprehensive Trilogo resource on the internet. 
Up until then, many collectors had found it difficult to locate all of the information they were seeking on the various different aspects of Trilogo figure production, including myself. The information that was out there was also scattered and hard to find.
When I finally decided I wanted to start a Trilogo run myself in 2010, I realised that I had learned so much about Trilogos during my time collecting and also through my figure focus, that the information in my head would be of better use to others if I shared it.
That was when I realised that there was a real need for a Trilogo website, not just to bring everything together for the first time but also to build on it and bring new articles and features to Trilogo enthusiasts.
The website also gave me the chance to connect with the Trilogo community in a way that nobody had before, by offering collectors the opportunity to talk to me about their collections in an interview format.
I'm pleased to say that Trilogo.info has grown considerably since 2011 and now boasts both an online forum and a facebook group with over 1,000 members!
Feel free to take a look around the site and read up on some of the articles, guides, features and interviews that have been written so far and look out for future updates!
I sincerely hope you enjoy Trilogo.info and appreciate all of the hard work that's gone into it!
Joe O'Brien
Contact email: joe@trilogo.info
Special thanks:
This site wouldn't exist without some very talented and awesome people, so a very special thanks goes to Shawn Kemple, Chris Botkins and Jarrod Clark for all the work they continue to do behind the scenes.
I would also like to thank all of the collectors that in some way or another have contributed to Trilogo.info over the last few years – Thank You!