The Plush Ewok Range
Trilogo.info loves all things Trilogo, even Ewoks! Here is a run down of the complete collection of Plush Ewoks in Trilogo packaging.
There are a total of six Ewoks in this range, two large size Ewoks (Kneesaa and Wicket) and four "Woklings" (baby ewoks) Leeni, Mookie, Nippet and Wiley.
In terms of rarity, Wicket and Kneesaa are a little harder to find than the Woklings but all can be found with a little patience.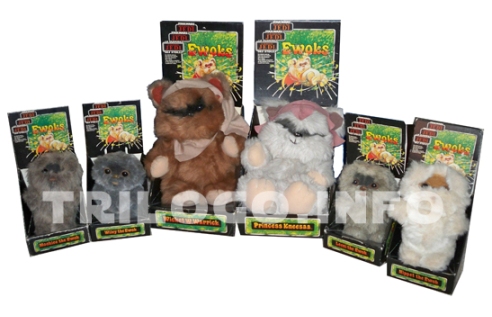 Complete collection of Trilogo boxed plush Ewoks.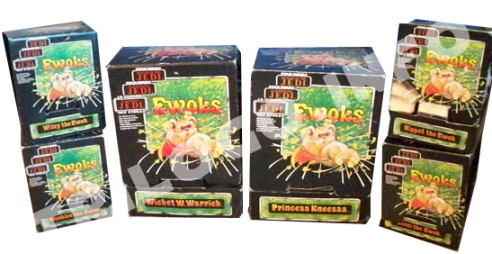 Information & Facts
None of the Trilogo plush Ewoks came with hang tags attached, while their U.S. counterparts did. There are however other European variations that do have hang tags, but they were never put in Trilogo boxes. Those hang tags do have multiple languages, but do not feature the cascading triple ROTJ logo.
The only time the Woklings were available in boxes anywhere in the world were in these Trilogo boxes.  Everywhere else they were sold loose in ROTJ display bins or hung on peg hooks. The boxes for the adult plush Ewoks in the U.S. and Canada were light blue, interestingly they were never released in black boxes there although Kenner photography and Toy Fair catalogs did show a wicket mock up in a black box and the black matches the rest of the ROTJ toy line.
The flap piece on the Trilogo boxes folds over the front or can be flattened and tucked behind the Ewok so that it can be displayed.  This feature is also exclusive to the Trilogo boxes. 
Unfortunately, even though there was a second series of plush Ewoks produced, they were never released in Trilogo packaging. The second series included Latara, Paploo, Malani and Gwig.

Large sized Ewoks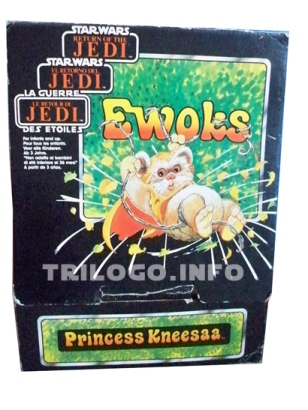 Kneesaa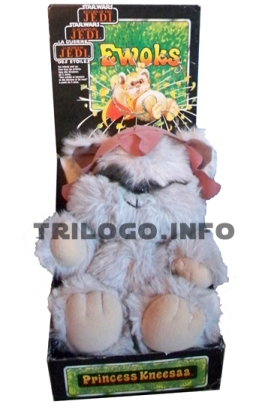 Wicket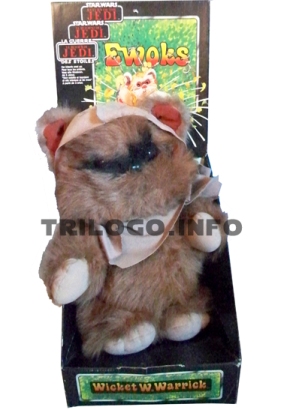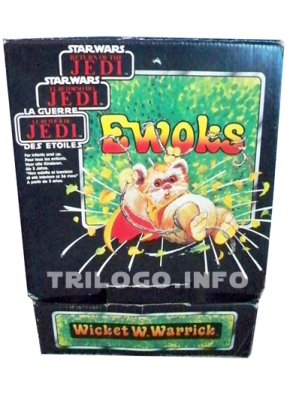 Woklings/Baby Ewoks
 Leeni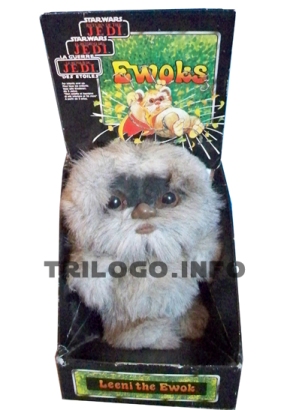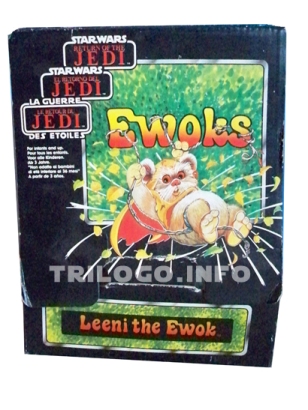 Mookiee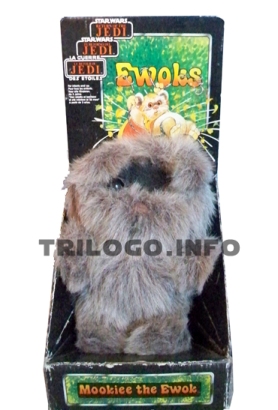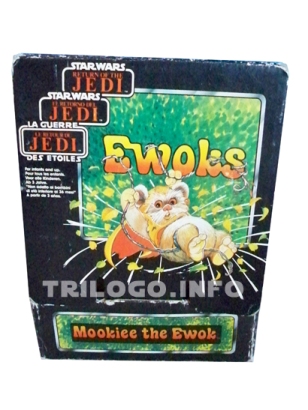 Nippet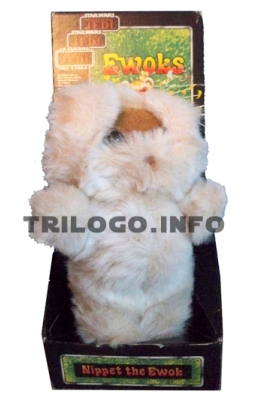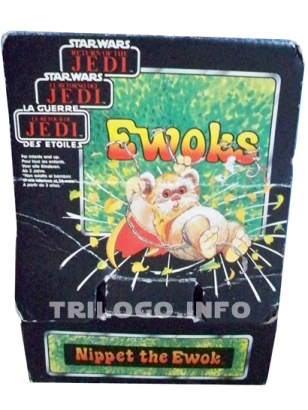 Wiley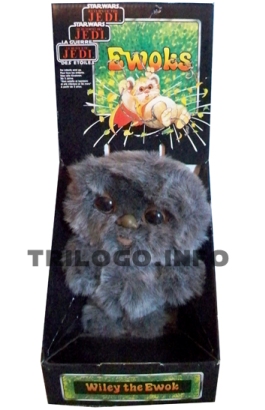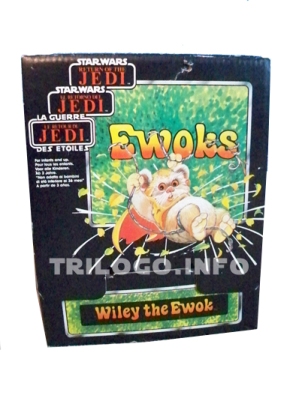 Pictures and information courtesy of Trilogo.info's own Jarrod Clark!