The Rebo Band & Rancor Monster both saw Trilogo releases.
In comparison to some Trilogo boxed toys both the Rancor and the Rebo band can both be found quite easily.
Both toys usually came with the ROTJ Trilogo Poster.
Most Trilogo boxed toys can be found with some minor sticker variations like the "Special Buy" UK price sticker. You can also find boxes with import stickers attached, there are some shown in this section of the site – Import Stickers

Rancor Monster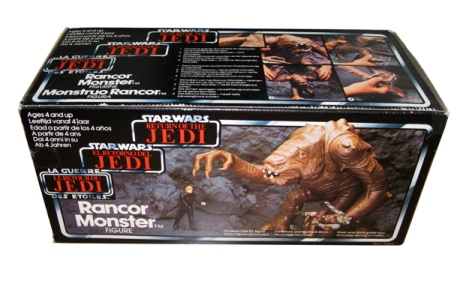 Rancor Monster Contents List:
Rancor Monster & Insert
ROTJ Trilogo Poster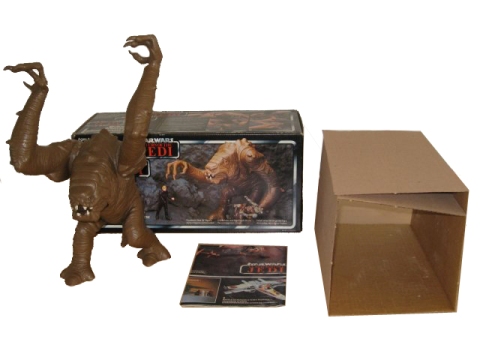 Sy Snootles and the Rebo Band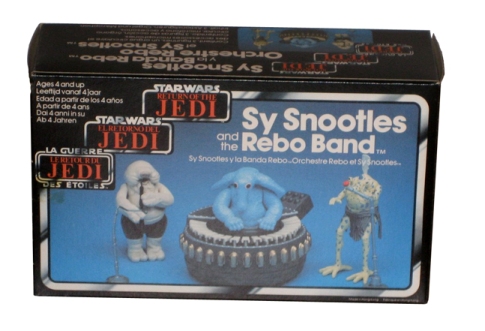 Sy Snootles and the Rebo Band Contents List:
Bagged Figures and Organ (A larger tape sealed bag containing 4 individual bags)
ROTJ Trilogo Poster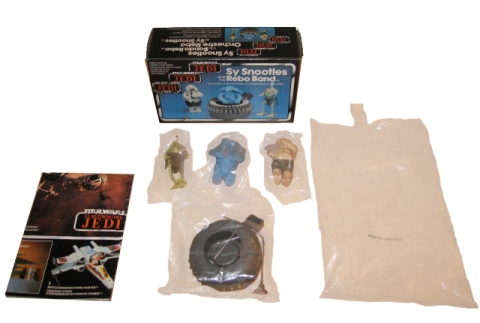 GMJ Release
Shown below is the harder to find GMJ (General Mills Juguetes) Spanish release of the Rebo band. It included a Spanish ROTJ pack-in leaflet but the interesting thing here is that it came with cardboard inserts, unlike the more common Palitoy version.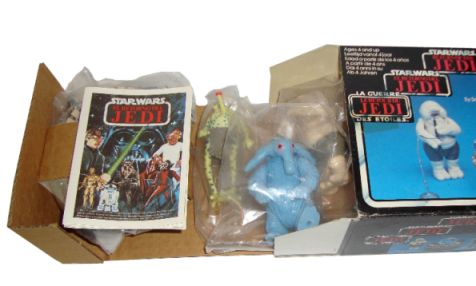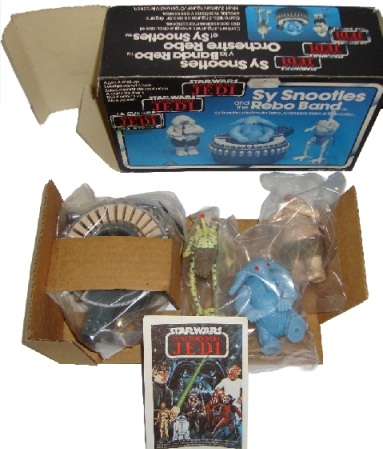 Much like carded GMJ Trilogo figures, if in any doubt as to which boxed version you have (especially if the inserts are missing) turn to the back of the box and check for the GMJ S.A text in the Spanish company information.